Muslim.Sg is a one-stop online media platform that aims to inspire and empower millennial Muslims with powerful and engaging Islamic religious content.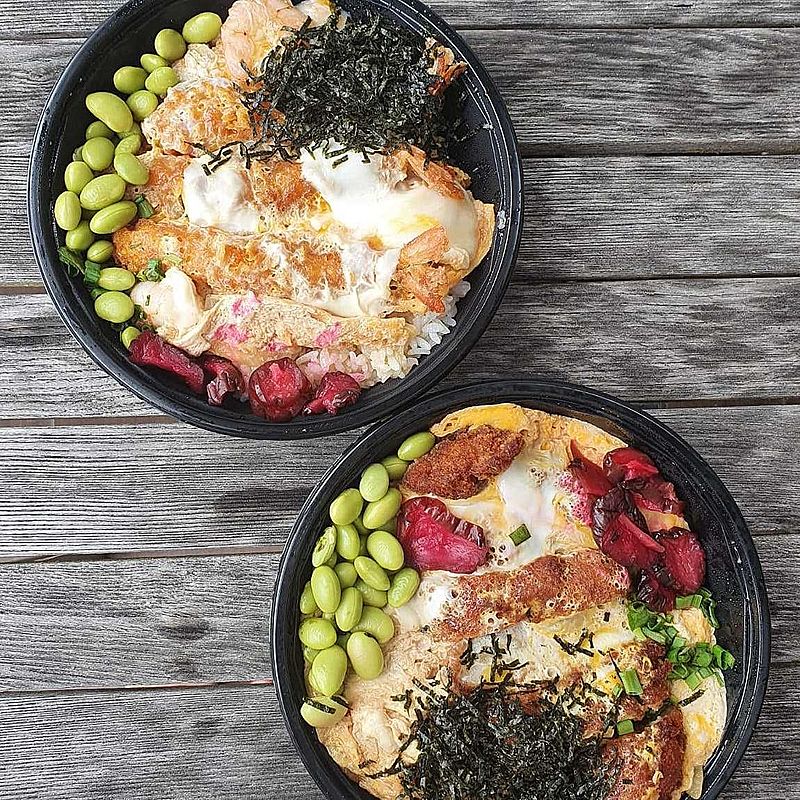 When we found out Ichikokudo had opened another branch at Paya Lebar Quarter late last year, we were thrilled because it meant that we could get our ramen fix whenever we wanted since it is so near our home. If you have passed by the restaurant, you'd know it because they use bamboo clams in some of their dishes, and the smell lingers around whenever you walk past.
As ramen lovers, we were spoilt for choice as Ichikokudo serves both dry and soup-based ramen, and all of them look and sound so appetizing even on the menu! They also have Donburi (rice bowl) options if you prefer a heavier meal.
Unfortunately, during the Circuit Breaker period, there was a limited menu for delivery via GrabFood. There weren't any ramen options, but we were still happy to choose a Donburi meal as our mains because there were 10 dishes to choose from!
Some of the popular favourites include the Beef Sukiyaki Don, Japanese Garlic Karaage Don, Unagi Toji Don, and Big Fry Ebi Don. It was a tough decision, and we eventually went for the Chicken Cutlet Don and the Big Ebi Fry Don.
The Chicken Cutlet Don ($15.50 on GrabFood) sounds like a simple fuss-free dish, but it was packed with so many flavours! The breaded chicken cutlet came with seaweed, edamame beans, pickled vegetables, an onsen egg, and an omelette that enveloped atop the rice. Every bite was full of texture; the crunch and the soft egg all melted in perfection!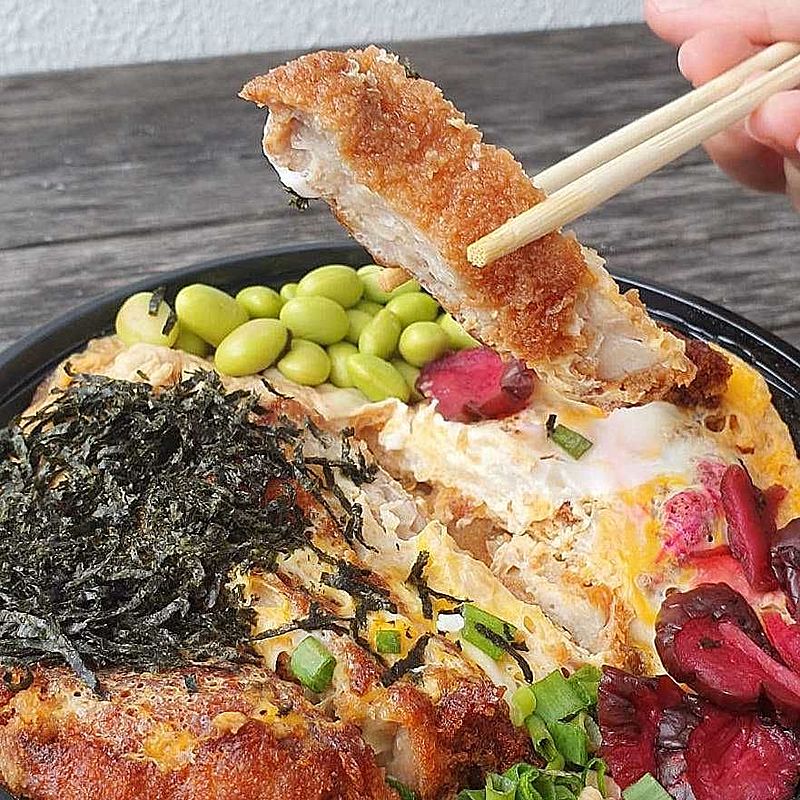 Photo: Chicken Cutlet Don
The second Don that we tried was the Big Ebi Fry Don ($17.50 on GrabFood). When the menu says Big Ebi, you get Big Ebi. The shrimps were huge, padded with a few more smaller-sized shrimps in the soft omelette, edamame beans, seaweed and pickled vegetables. The Big Ebi was breaded as well, which makes it a perfect blend of freshness that was crunchy inside and out.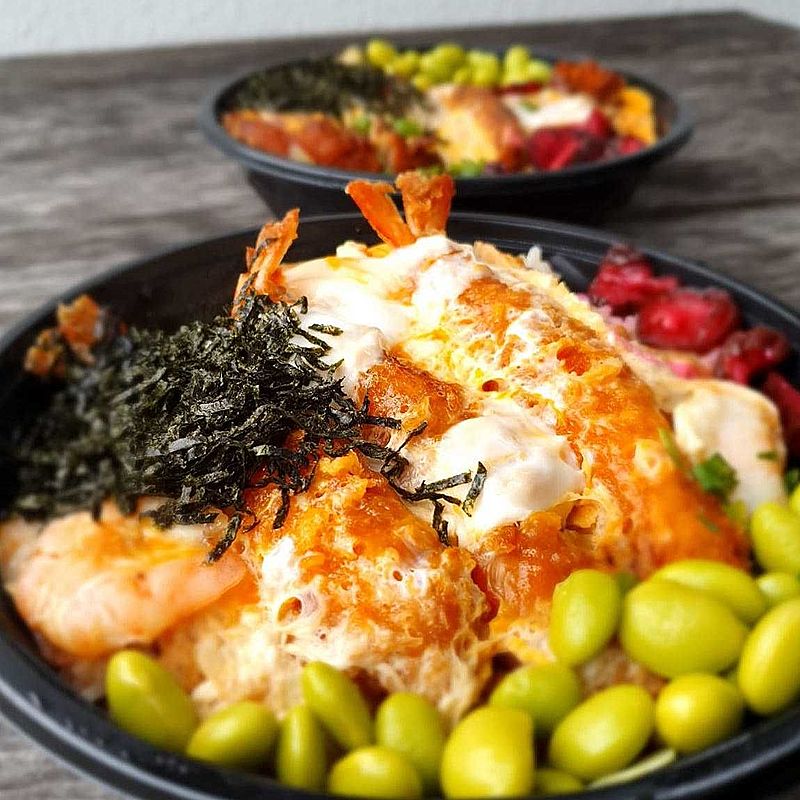 Photo: Big Ebi Fry Don
We didn't get any sides this time, but the grilled gyoza are to die for! Other sides include options like Korean Spicy Karaage, Hokkaido Butter Corn, and Hokkai Seafood BBQ.