Get to know the free Islamic classes for adults in Singapore.
Alia Abdullah is a law graduate and digital media specialist. In 2021, she won the Exemplary Skillsfuture @ Public Service Award, a national award that recognises individuals who constantly upgrade their competencies. Alia is an exceptional writer whose work has been featured in Young Women in Leadership Dialogue's (YWILD) Commemorative Book "Unprecedented - To the Beat of Her Own Drum" and on platforms such as Mvslim and The Muslim Vibe. Alia lived and worked in Saudi Arabia for 2 years. She is now based in Singapore.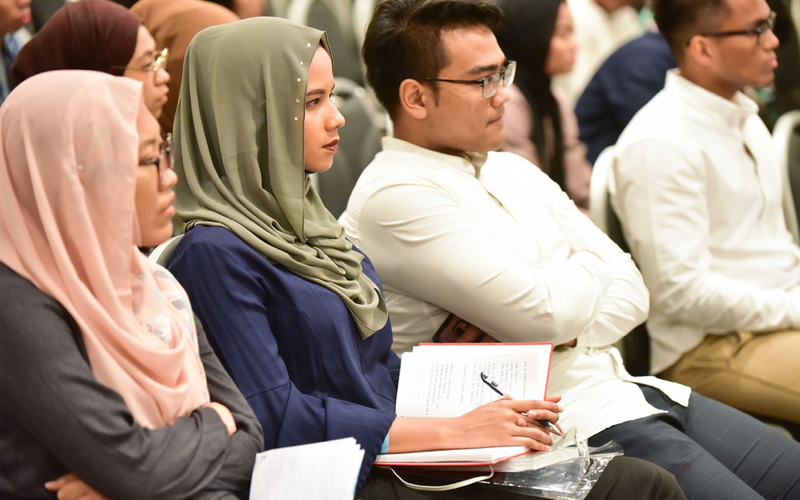 As Muslims, seeking knowledge is so important that it is an obligation. Ideally, all our actions should be based on sound religious knowledge from trustworthy scholars. 
Although the process may seem difficult, we are hopeful that our efforts will bring us closer to Jannah. Abu Hurairah reported that the Prophet s.a.w said:
"Whoever treads a path of seeking knowledge, Allah makes the path to Paradise easy for him." 
(Imam Muslim)
Read: 3 Reasons Why We Should Seek Knowledge
Thankfully, we have many Islamic classes in Singapore that are conducted regularly. Go to any mosque and you will be able to find a schedule of lessons taught by our wonderful local ustaz and ustazah. 
What's even more amazing is that there are so many Islamic happenings islandwide that are being offered for free. That's right! You can get invaluable knowledge without paying a cent.
Free Ramadan classes by Adult Islamic Learning (ADIL)
ADIL is an acronym for Adult Islamic Learning. It is an Islamic learning programme specially tailored for adult Muslim learners in Singapore. The lessons are specially designed to be relevant to your spiritual and intellectual needs. 
Check out the list of free upcoming Islamic classes by ADIL:
Just Ask! AYN
JustAsk! AYN is a series of interactive Islamic sessions conducted by Asatizah Youth Network. During each session, you get the opportunity to learn Islamic knowledge and discuss topics in a relaxed setting. 
Want to be the first to know about the upcoming JustAsk! AYN events?