Muslim.Sg is a one-stop online media platform that aims to inspire and empower millennial Muslims with powerful and engaging Islamic religious content.
Crave - The Original Adam Road Nasi Lemak by Selera Rasa. With over 25 outlets, Crave has made it easy for you to get your fix of an elevated local classic, the humble Nasi Lemak.
With a huge selection of Nasi Lemak sets, you'll be spoilt for choice. From classics such as fish or chicken wings, to unconventional sets with mutton rendang and curry chicken, you're always spoilt for choice. They also have a vast array of Nasi Ambeng sets for sharing as well. Top that all off with various side dishes and local beverages, and you'll definitely have a great lunch, or even dinner!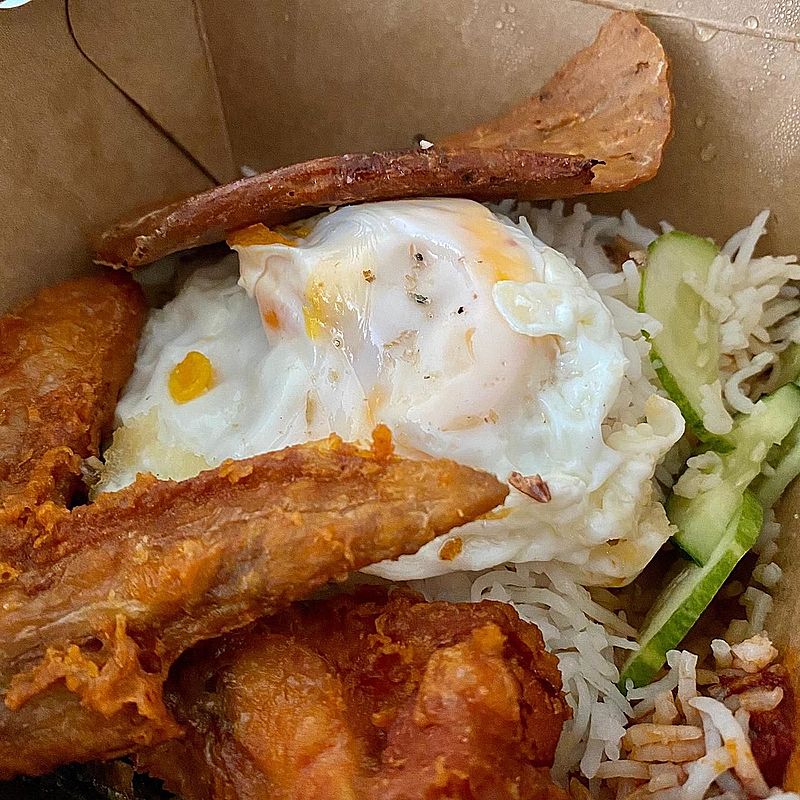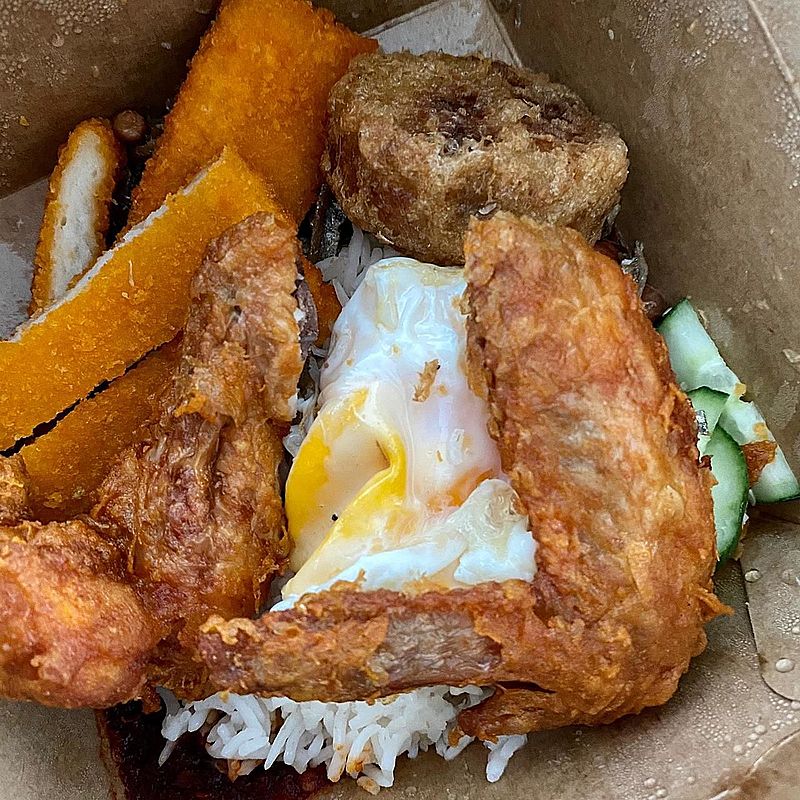 Photo: The Original Adam Road Nasi Lemak
We went for the Nasi Lemak Royale and the classic Nasi Lemak Chicken Wing. As the name suggests, Nasi Lemak Royale is fit for a king. It has everything, and we mean everything - chicken wing, fish fillet, begerdil (spiced potato patty), egg, fried anchovies, peanuts, cucumber slices, and sambal chilli. The Nasi Lemak Chicken Wing, on the other hand, is a solid rendition of the classic Nasi Lemak. We added fish otah, as well as our favourite Bandung drink, to go along with our meal.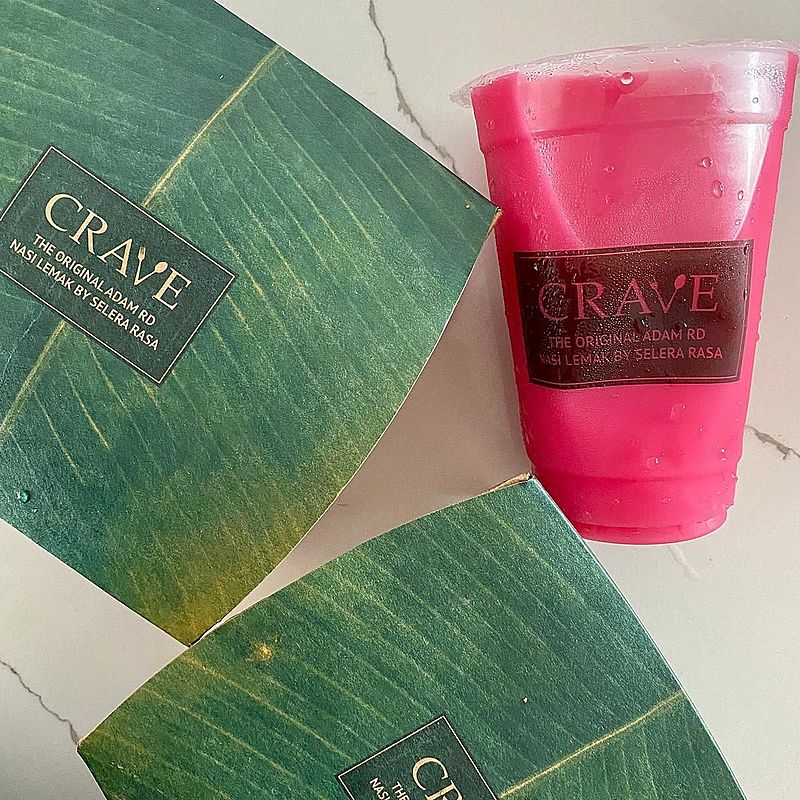 Photo: The Original Adam Road Nasi Lemak(2)
The rice portions were simply perfect - not too much, not too little. The fragrant coconut rice was cooked to perfection, just the way we like it – soft and moist. The aromatic rice complemented well with the amazing sambal, and the saltiness of the fried anchovies and peanuts provided a great balance between the sweet, spicy, and salty notes. I've got a thing when it comes to fried chicken - it needs to be juicy on the inside, and crunchy on the outside, and Crave's chicken wing fits the bill perfectly. All of this goodness came nicely packed in a unique banana leaf-styled packaging.
Hats off to Crave for an excellent rendition of Nasi Lemak!
Set meal with a drink starts from $8.90 onwards.