Muslim.Sg is a one-stop online media platform that aims to inspire and empower millennial Muslims with powerful and engaging Islamic religious content.
They say live life like a traveler. But what happens when the traveler is hungry on unfamiliar lands? Here we feature 3 FAQs on halal matters while eating on a holiday: 
1. "Can we eat live octopus? The wriggly ones." 
 
Photo: sethlui.com 
As much as we cannot deny the halal status of it being seafood, we also need to reflect back on if it is with ihsan that we eat the octopus while it is still alive. 
2. "Can we just stick to seafood options when it's difficult to find halal-certified food overseas?"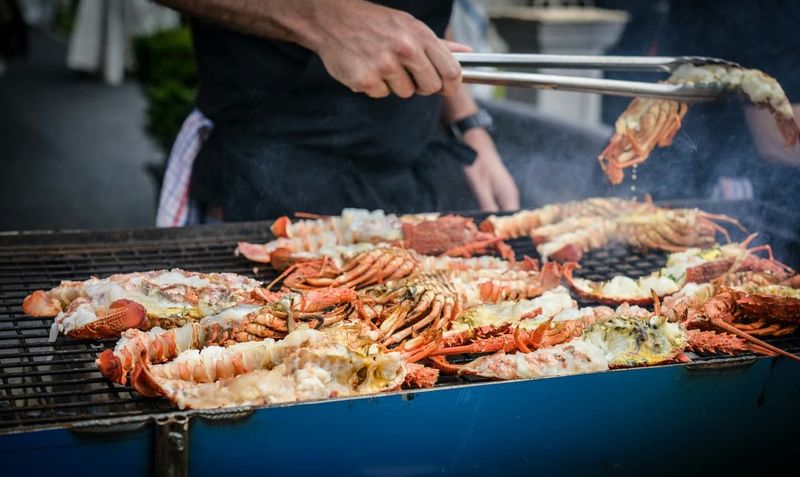 By all means do! Just remember to check that the seafood has not been mixed or cooked using "unhalal" ingredients like alcohol or wine. 
3. "If the packaging does not have halal logo, but there's K or U sign which signifies the food as being kosher, can we consume them? 
 
Photo: bakeryandsnacks.com  
Generally, regulations for Kosher food are stricter than halal. However, not all Kosher are halal as there are kosher wine and alcohol. If you are sure the Kosher food does not contain other ingredients that will affect the 'halal-ness' of the food, then it's ok. 
One #halalhack when you're looking for permissible food on foreign lands is to just ask! 
Malu bertanya, lapar (or makan makanan haram?) 
Answers are taken from the 'LIVE' Facebook (FB) video of 'Halal lah Sangat!' by Lepak One Korner and Ustaz Khairul Anwar.  
---
For more information and answers to your questions,  
Watch the full video of 'Halal lah Sangat!' here. 
Download the Contemporary Irsyad Series Booklet by Office of the Mufti here. 
Follow halal twitter at @halal.sg. Click here.