Here is a list of activities for a more fruitful Ramadan for both your children and you! InsyaAllah
aLIVE.sg is a part-time programme aimed at nurturing soleh and solehah children with taqwa and good akhlak, knowledgeable in Islam, to become practising Muslims and show care and concern towards others.
What can you do with your Kids this Ramadan?
Ramadan has arrived once again and many of us are busying ourselves with preparations for sahur, iftar, terawih and more. Here's a list of fruitful Ramadan activities for both your children and you! InsyaAllah
Get the aLIVE Ramadan Kits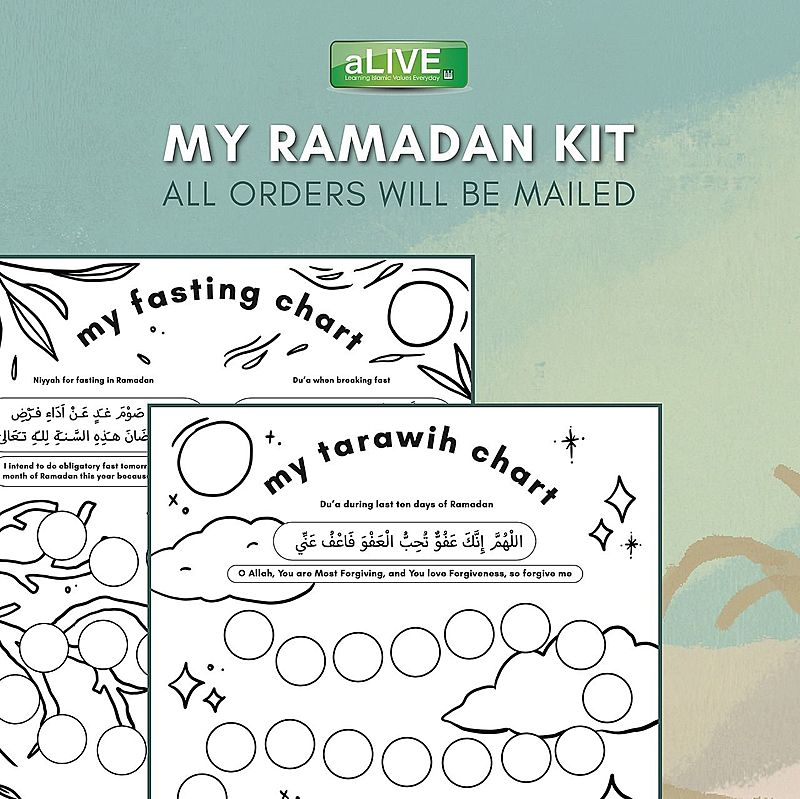 This is an activity kit for kids produced by the aLIVE team every Ramadan. Colour in the pages with your child and use cute stickers to track fasting and tarawih days! The best part is, it's FREE! While aLIVE students will get a copy each, there are limited copies for the public. These are usually pre-ordered via aLIVE Facebook/Instagram pages.  
Don't fret if you didn't manage to get a copy. Print them at home and express your creativity! Chart your fasting and tarawih progress by using your own stickers or simply colour them.
Download and print today! 
Download My Ramadan App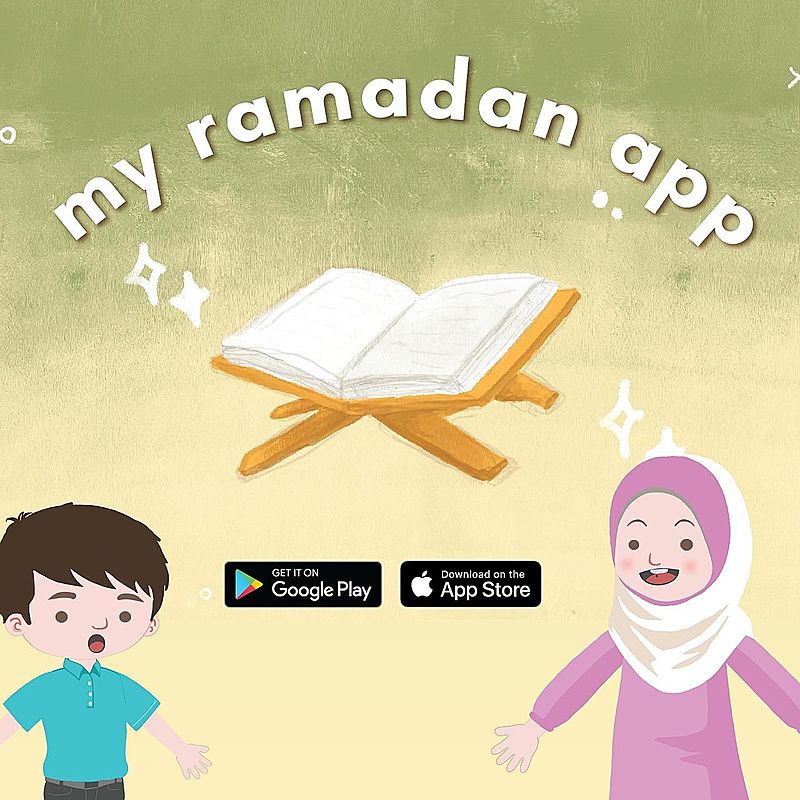 The Ramadan App is an upsized, extended and more interactive version of the Ramadan Kit.
Adding on to the fasting and terawih tracker in the kit, the app has features such as a list of du'as with audio, list of sunnah food as well as a surah memorisation tracker! 
Check it out and download it on the App Store and Google Play Store today! (Search: My Ramadan App)
BONUS! Alif & Aisya Ramadan Episode
Alif & Aisya is an animation series by aLIVE touching on subjects taught in the aLIVE curriculum. Watch this special short animation on Ramadan as Alif and Aisya learn why Ramadan is so special. There's also another episode on sahur and iftar!
How has your Ramadan been so far? Share with us more ideas about what we can do with kids this Ramadan.