The Muslim community's zakat contribution has helped Mr. Isnin's family live a life of meaning and purpose.
[IMPORTANT: Due to the heightened situation of the Covid-19 pandemic, we encourage all Muslims in Singapore to fulfil their zakat remotely via online and digital means. You can choose to fulfil it via our online epayment, PayNow, DBS/POSB iBanking, AXS machines islandwide, or send a cheque to Majlis Ugama Islam Singapura or MUIS. For more information, please visit www.zakat.sg. May Allah s.w.t accept our ibadah and may He rid this world of this infection. Amin.]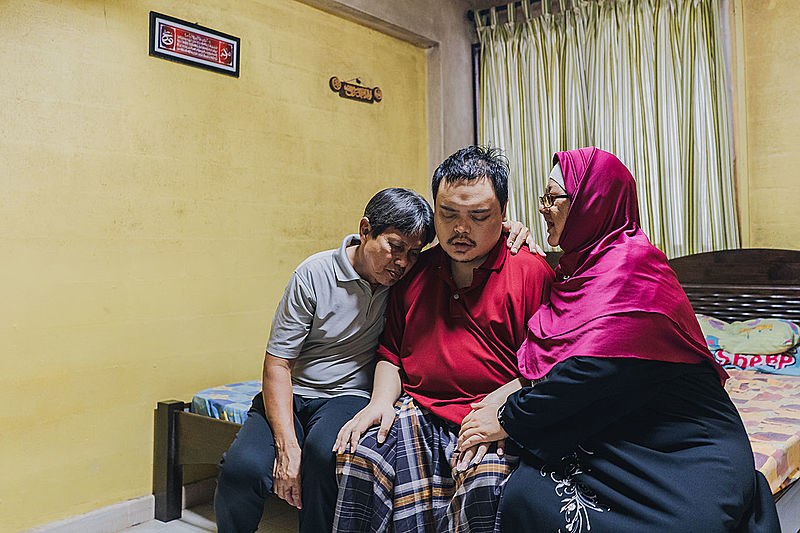 Photo 1 Mr. Isnin Ahmad with his autistic and schizophrenic son, Farhan, and his wife Mdm Zaidah Zainal
Despite being hit hard by multiple challenges, Mr. Isnin Ahmad's spirit was never broken as he continues to ensure his family's livelihood and welfare are taken care of.
Mr. Isnin Ahmad lives with his wife and two children in a three-room flat. Due to his family members' health concerns, he was forced to quit his job in 2018 to be a full-time caretaker.
Wife suffered mental health disorder
Mr Isnin's wife, Mdm Zaidah Zainal, 57, was diagnosed with mental health disorder since she was in school.
"The doctor said that I have to keep taking the medicines for the rest of my life. I cannot stop for fear of relapsing," Mdm Zaidah said. "I no longer hear voices (whispers in my heart) and I have no more fears anymore. I am recovering gradually, Alhamdulillah," she added.
Mdm Zaidah received treatment at the Institute of Mental Health (IMH) for depression and schizophrenia.
Presently, she relies on her prescribed medicine to keep her mental state under control. Beyond the state of her mental health, she also has chronic diabetes, high cholesterol and liver disease which she was recently diagnosed with.
Mdm Zaidah used to work full-time at a cleaning company. She was forced to quit her job more than 10 years ago due to arthritis, which weakened her legs and the ability to stand for long periods of time.
Yet, it was then that she met her husband, Mr. Isnin.
"I met him back when we were both cleaners. He (Mr. Isnin) was a kind and patient man," she said.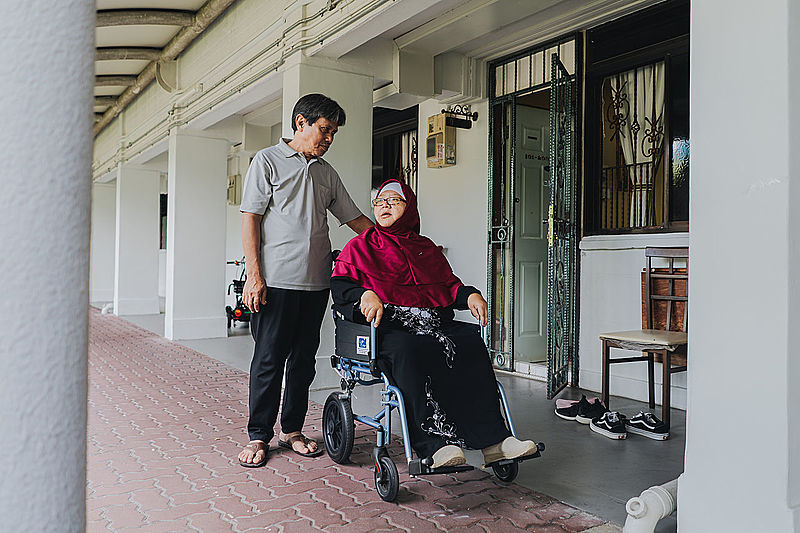 Photo 2 Due to arthritis, Mdm Zaidah's legs are weakened and she now has to rely on a wheelchair to move around
Complications arise from hereditary traits
They got married and were blessed with two sons, Mr. Fahmie and Mr. Farhan, both of whom are now in their 30s.
However, the family's situation became more complicated when both his children were diagnosed with mental health disorder.
"Farhan was diagnosed with low IQ, autism, and schizophrenia. We have tried sending to Chao Yang Special School but had to withdraw him because he refused to leave the house," said Mr. Isnin.
"Sometimes, he (Farhan) will get aggressive and start mumbling to himself. At times, I have to call the ambulance to pick him up and calm him down," he added.
Farhan, who is also the youngest, requires full-time care as he is not able to be independent. Mr. Isnin manages him daily.
"Fortunately for his brother (Fahmie), his schizophrenia is more controlled. He was able to go to school as usual and managed to graduate from the Institute of Technical Education (ITE)," Mr. Isnin said.
Mr. Fahmie is now the sole breadwinner of his family, earning $900 a month working full-time at a landscape cleaning company.
In addition to taking care of Mr. Farhan, Mr. Isnin also makes sure that his working son takes his medicines diligently to help control his mental health issues. He does so by calling Mr. Fahmi regularly and giving him words of encouragement.
"Fahmie will call me during his noon and afternoon break. He will ask me about how his mother and brother are doing, then resumes his work duties," Mr. Isnin added.
Relying on Zakat for financial assistance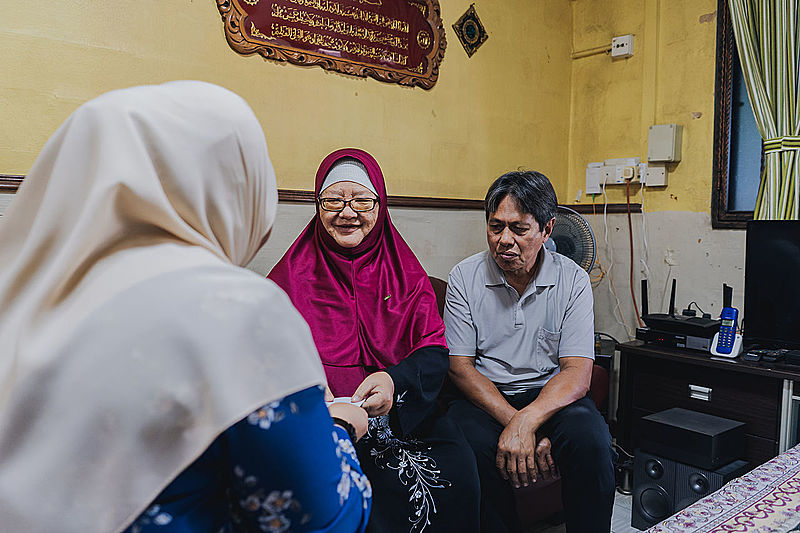 Photo 3 The couple receiving assistance from their Social Development Officer from Masjid Muhajirin
Mr. Isnin and Mdm Zaidah learned about Zakat Assistance provided by the Islamic Religious Council of Singapore (MUIS) through neighbours and friends. Their family has been receiving MUIS' zakat financial assistance since 2003.
"We are very grateful for the help we've received, Alhamdulillah. Household bills are paid and allowances and medical expenses are also taken care of," Mr Isnin chimed.
"The money we earn, we use it wisely and save. The money we receive from MUIS is truly Godsent," he added.
"It's nice to have someone help us and to know that there's a place for us to rely on for help. If we did'nt have MUIS' assistance, I don't know what to say," said Mdm Zaidah.
"It's hard – there are many challenges. But God chose us to go through it. God loves us," he said.
"We only have one thought in our minds and that's our children. They are entrusted to us from God, so we need to have a lot of patience," he added.
Eight Asnaf
Mr Isnin's family falls in two of the categories of 8 asnaf who have rights over Zakat – asnaf fakir and miskin.
Asnaf Fakir and Miskin refer to one who has insufficient means of livelihood to meet his or her basic needs. Zakat disbursement includes monthly financial assistance, special assistance during Ramadan and supportive programme grants.
For more information on Zakat
Muis Zakat website: www.zakat.sg
Muis mainline: 6359-1199
Need assistance from Zakat?
Visit any of the Social Development Mosques listed here.
Due for your Zakat payment? Click the button below to make payment online.