Alia Abdullah is the editor-in-chief of Muslim.Sg. In 2021, she won the Exemplary Skillsfuture @ Public Service Award, a national award that recognises individuals who constantly upgrade their competencies. A law graduate and digital media specialist, Alia is an exceptional writer whose work has been featured in Young Women in Leadership Dialogue's (YWILD) Commemorative Book "Unprecedented - To the Beat of Her Own Drum" and on platforms such as Mvslim and The Muslim Vibe. Alia lived and worked in Saudi Arabia for 2 years. She is now based in Singapore.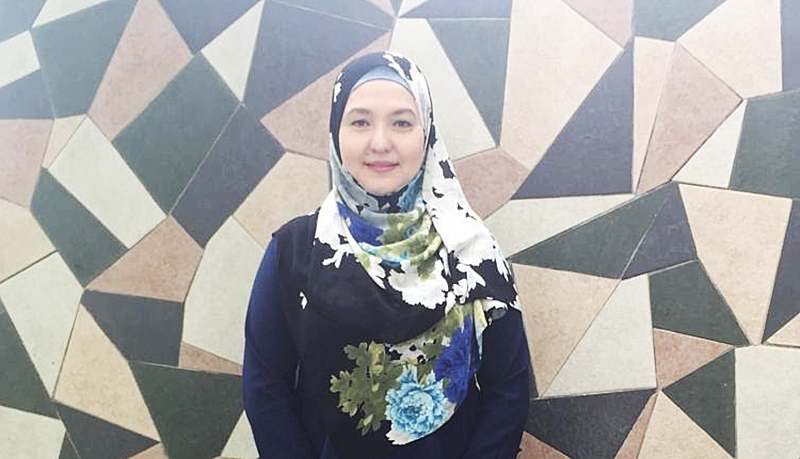 When Rushsidah Bte Onn was 28 years old, she was alone in the office when she suddenly started to feel terrified. 
"I kept thinking and worrying a lot. I remember going home on a Friday and I'm taking the same bus, the same train, right? I lost my way; I lost my sense of direction. So I took longer to reach home. That's when I felt that something wasn't right," says the 43-year-old.
Although Rushsidah's experience frightened her, she did not mention it to anyone. On Monday, she was back at work as if nothing happened. 
However, life challenges and the stress of working long hours in the finance industry affected her mental health. Barely a year later, Rushsidah started to feel extremely anxious again. 
"Just crossing the road – the same road I've crossed many times – I'm thinking a lot. What if the car knocks me down? What if I walk in that area and someone harms me? Suddenly, I have all these weird feelings. It was quite scary because I was all alone at that time."
No one in Rushsidah's family had ever faced such mental health issues so they didn't understand what she was going through. They asked her to do a lot of zikir but the symptoms kept coming back. 
"They thought that maybe it's some evil spirits. So they called a religious person to help to recite dua and see whether I'm fine but he always mentioned, 'She's all right; there's nothing wrong with her.'" 
Read: What does Islam say about mental health?
Rushsidah's condition worsened to the point that she was terrified of calling her boss to let her know that she was unwell. Her sister had to step in to call and let her know that Rushsidah could not go to work. 
"My boss, the finance director of a clinical research company, asked my sister about my symptoms. When she heard how I was feeling, she suggested that I get a referral to see a psychiatrist."
That was when Rushsidah was finally diagnosed with chronic depression. As she had not received professional help, she had to start going for counselling and taking medication immediately.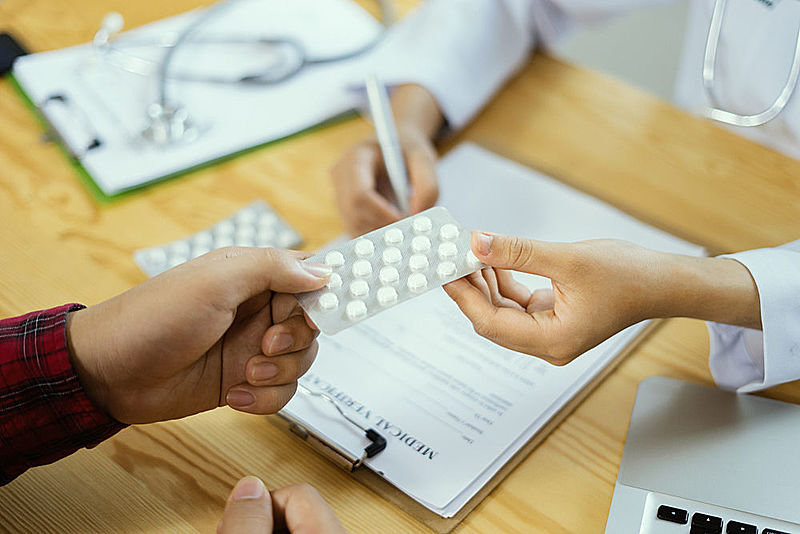 Rushsidah points out that it is possible to get a relapse even while taking medication. Thus, there are 3 things she cannot give up – family, religion and exercise.
Rushsidah can never forget the immense support from her family. When she was at her worst, she was not able to do day-to-day tasks such as showering or brushing her teeth. She would just be sitting on the sofa, deep in thought and not responding to anyone. Her family took care of her, served food and brought her to the toilet. 
"It was like taking care of a baby. Even my late grandmother who was in her 80s then. She usually travelled using a wheelchair. When she knew that I was not well, she would climb up the stairs to the second floor where we live because we didn't have a lift at that time. She would do that just to cook my favourite food which is rendang. These are small things that I think I would always remember."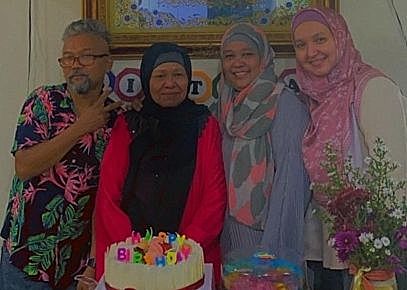 Rushsidah finds peace in her religion. 
"Islam helps me so much. You worry less and you know that no matter what, even if I don't have anyone to speak to, I always have Allah to speak to. Life is so beautiful and you just need a little courage to get better. The illness is definitely very tortuous but one good thing I realise is that if I don't have this illness, I wouldn't realise how much I need Allah. It's because of this illness that my relationship with Him is mended."
Read these duas for depression and anxiety.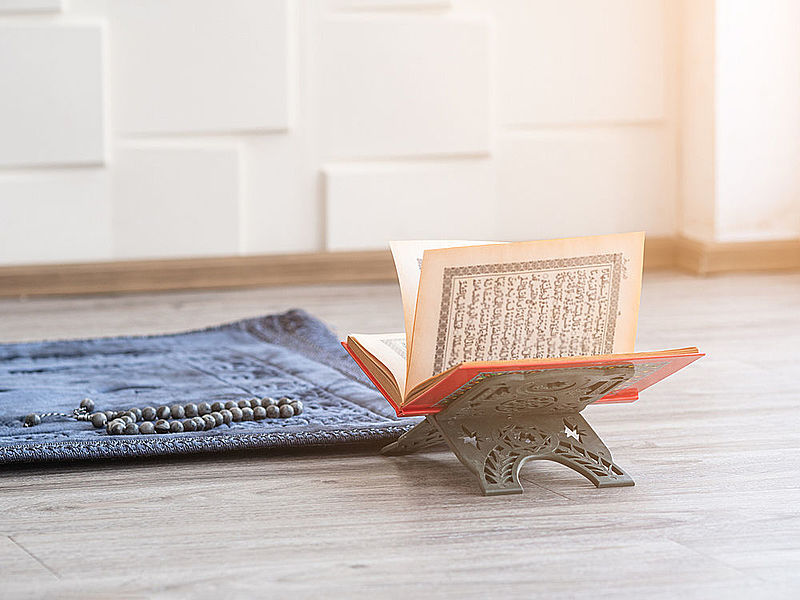 With her faith and support from her loved ones and mental health professionals, Rushsidah was able to stop her medication last year, after 12 years. However, she has no qualms about resuming medication if she needs it. 
Rushsidah first discovered Club HEAL, a charity offering rehabilitation and counselling services to those suffering from mental illness, while reading the newspaper. However, she did not have the courage to call them until her doctor suggested she get their services.
"When I was working in a corporate setting, I didn't dare share my symptoms with anyone. But in Club HEAL, I get to meet people who are also suffering from mental illness. That's where I learnt to be more confident to talk about my illness. "
Things have come full circle. Now, Rushsidah is a peer support specialist in Club HEAL. She is trained to support those who struggle with mental health and uses her personal experiences to help with their recovery.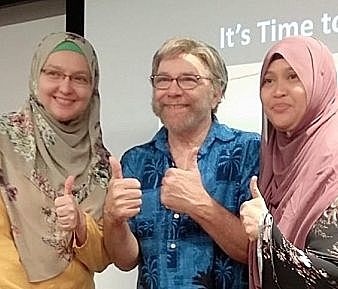 "Having coped with mental illness for more than fourteen years, I know that we need the whole village in order to recover. It's really fulfilling to know that I could be a small part in helping others. I want to give back to the community and I know that this career path would give me more blessings."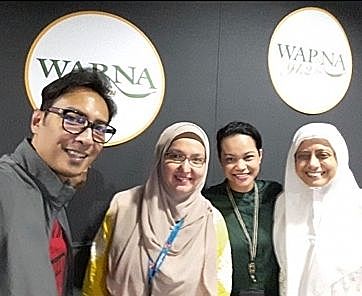 Every day is an opportunity for Rushsidah to help others. She also learns a lot from the people she serves.
"It's not just them learning from me. We get to exchange our coping skills and tips on how to better manage our illness. By sharing our recovery, we feel that we are not alone. Whenever I share, they will say 'that's exactly what I feel'. We always have that moment when we could connect. It's really nice to be in this community."
Rushsidah has met people who expressed relief that she is not married. "They say things like 'Oh, thank goodness! How are you gonna be able to take care of your own child?' Everyone deserves to have a normal life. I have colleagues who are also recovering and they have four kids that they are raising."
She hopes that the community would try to empathise with them and provide as much assistance as they can. Besides being good listeners, one of Rushsidah's greatest wishes is that friends and family would encourage seeking professional help. 
"For me, the longer you drag, the worse you may get. Depression is a medical condition that requires treatment and support. As my depression had become chronic, I started to have symptoms of hallucinations and delusions. That was a very scary phase to go through. Only after seeing a doctor would you be able to know if you have a mental illness. Then you will be able to get proper treatment."
What's Rushsidah's message to those who are going through mental health issues? 
"You don't have to suffer in silence. Talk to someone that you trust. It's okay to ask for help."
During these unprecedented times, it is normal to feel concerned, worried, anxious or depressed.
If you need assistance with your mental health issues, do find out more about Club HEAL's programmes on their website.
If you need to talk to a trained professional, call National CARE Hotline at 1800-202-6868.The trained officers will offer emotional support and also direct you to community and public resources, such as social service agencies or hospitals and polyclinics, should you require further assistance.
Here are other hotlines that you may want to consider: https://stayprepared.sg/mymentalhealth/i-need-support-now/