Muslim.Sg is a one-stop online media platform that aims to inspire and empower millennial Muslims with powerful and engaging Islamic religious content.
The SUPER LONG weekend is finally here! As we look forward to the lit weekend celebrating our nation's birthday plus Hari Raya Aidiladha for our Muslim friends, we can foresee mosques all over Singapore to be super packed for Friday prayers (especially those located within big housing estates)
But DID YOU KNOW, there are still some mosques around which may not be as crowded as most others? Since it's a public holiday, why not explore these mosques!
Check out this list of seven mosques you can explore to perform your Friday prayers this week.
1. Masjid Al-Amin
The mosque has an eclectic design that combines various architectural styles. The minaret is one of its most outstanding elements, which unlike the minarets of many other mosques in Singapore, the mosque's minaret is pencil-like, a feature popular in Ottoman architecture.
In March 2014, the mosque completed its latest restoration and renovation works and in December the same year, was gazetted as Singapore's 68th National Monument.

 66 Pheng Geck Avenue, Singapore 348261

 6280-0300

 13, 107, 107M, 133, 147, 147A, 853, 853C (Upper Serangoon Road)

 NE10 Potong Pasir (3 min walk)
Watch Masjid Alkaff Upper Serangoon on Episode 3 of Seeking Spaces!
https://muslim.sg/articles/181
6. Masjid Al-Huda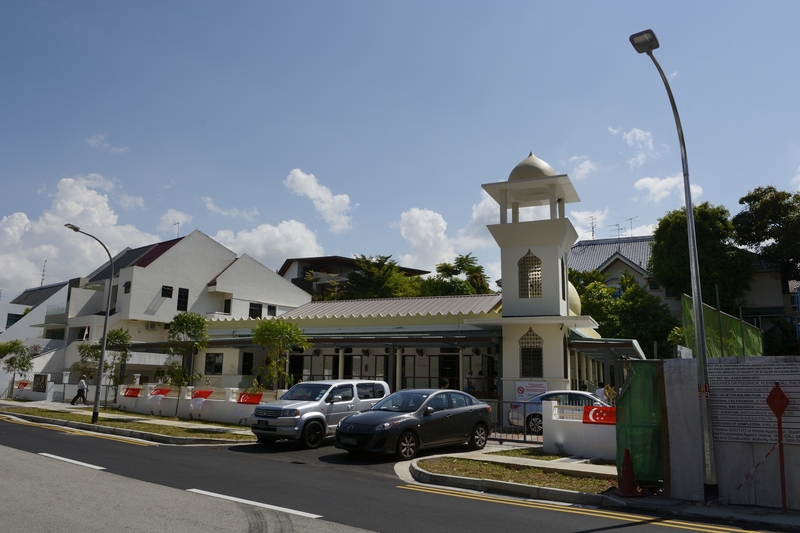 The current structure was built in 1966, but the mosque's history went back to 1905 when the land was placed into a wakaf for the building of a mosque, and subsequently a small mosque was then built on the land. In 1925, a proper mosque structure – akin to mosques found in Java – was built and named Masjid Kampong Coronation.
In 1966, the mosque was rebuilt into its current structure. A dome was added and its similarity with the dome of Masjid Sultan is striking. That's because villagers told the builders to actually take reference from Masjid Sultan!
In 1971, the mosque was renamed Masjid Al-Huda. In 2014, the mosque underwent enhancement works and can now accommodate 350 congregants. Its activities are confined to daily and Friday prayers as well as celebrations of Islamic festivities.

 34 Jalan Haji Alias, Singapore 268534

 6468-4844

 77, 156, 970 (Sixth Avenue)

 DT7 Sixth Avenue (16 min walk)
Watch Masjid Al-Huda on Episode 4 of Seeking Spaces!
https://muslim.sg/articles/186
7. Jamae Chulia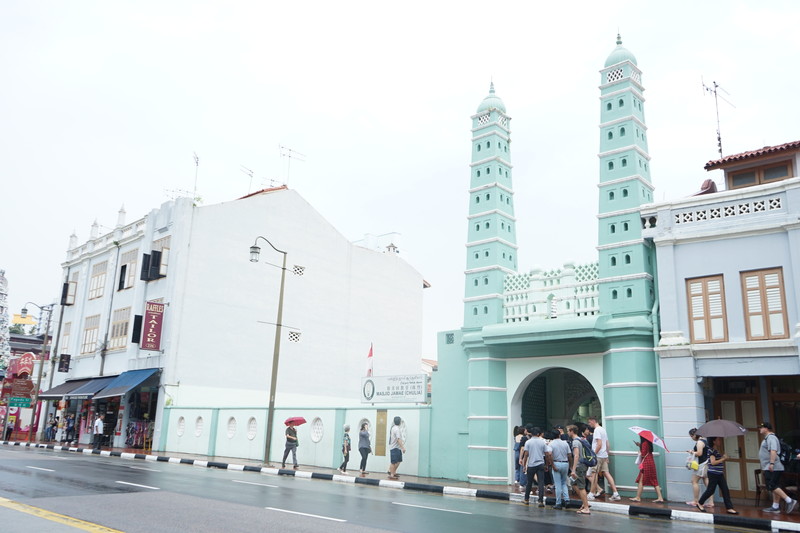 As early as 1826, the mosque has already existed, a testimony to the large number of Tamil Muslims in Chinatown. The present brick and plaster building was completed between 1830 and 1835. It is not a coincidence that the street on which it is located is named 'Mosque Street' and this mosque is always referred to as 'Periya Palli', which means 'Big Mosque' in Tamil. In 1917, the mosque became an asset of Wakaf Jamae.
The mosque's architectural style is eclectic. While the entrance gate is distinctively South Indian, the two prayer halls are Neo-Classical style, typical of George Drumgoole Coleman. This unique appearance has made the mosque a well photographed landmark, seen in postcards from the 19th century to the present day. The mosque was gazetted as a national monument on 29 November 1974.
Currently, the mosque excels as an 'educational' mosque. In addition to facilitating religious activities, prayers and sermons, it organises seminars and discussions on religious and social thoughts and beliefs for both Muslims and non-Muslims.

 218 South Bridge Road, Singapore 058767

 6221-4165

 61, 166, 197 (South Bridge Road)

 51, 63, 124, 174, 174e, 186, 851, 851e, 961, 961C, 970 (Upper Cross Street)

 DT19 Chinatown (2 min walk)
To find out more about our mosques in Singapore, click here https://muslim.sg/mosque.